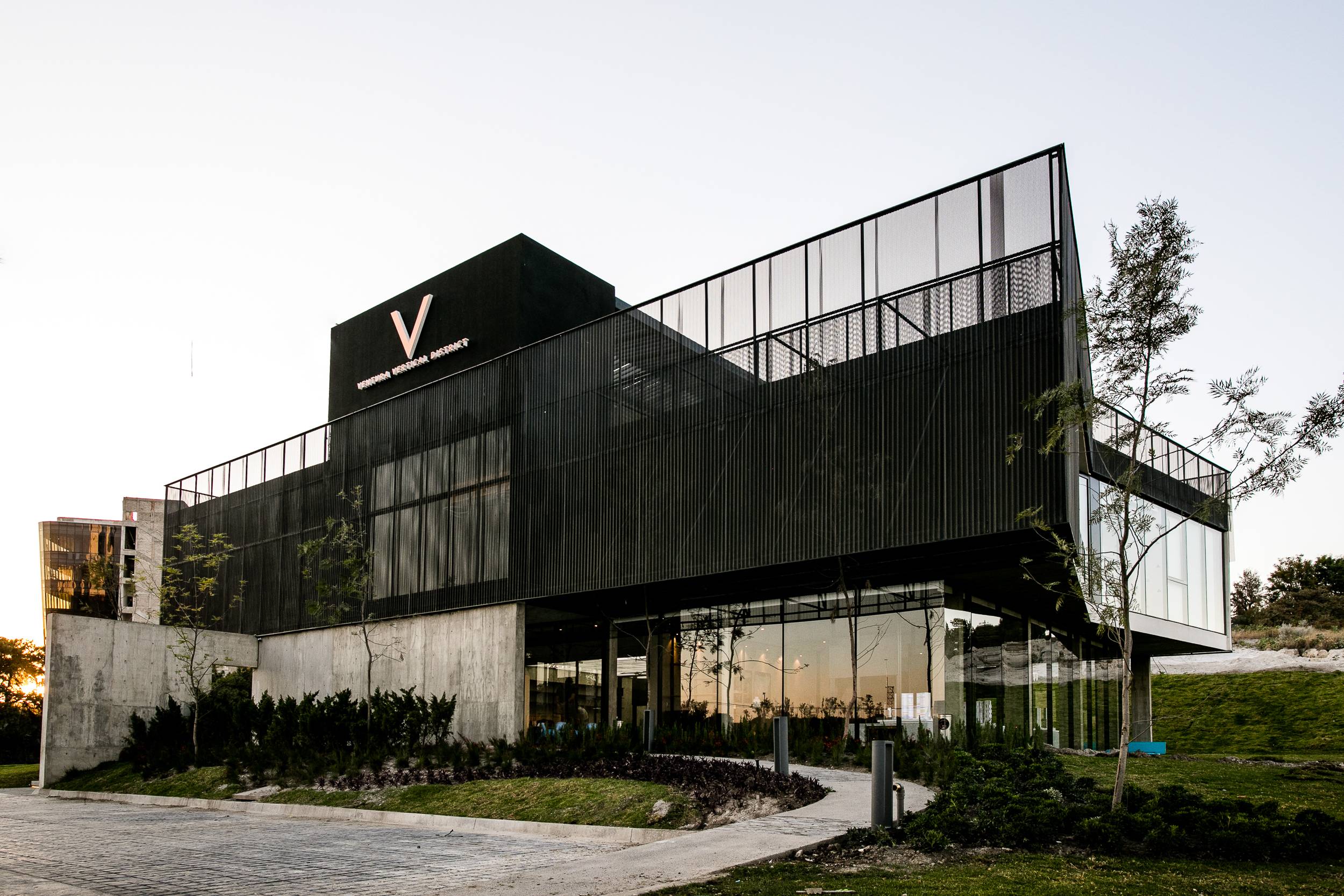 Selling what doesn't yet exist
VENTURA SALES GALLERY. Tierra y Armonía. Guadalajara, Mexico.
Goal
Create a unique sales experience that will position the Tierra y Armonía real estate developer, adapting it to each vital moment of the potential buyer, solving the segmentation of the target in a non-intrusive way.
Ventura Vertical District is a 61,000m2 development with 9 luxury housing towers, divided into three groups closely related to the target for which they are intended.
Key insights
of buyers close the deal on the first visit
of homes sold in the first months, pulverizing the company's sales record
While waiting to be served, facial detection is used to respectfully extract all possible information, identifying tastes and adapting the offer to the needs of the potential buyer.
Technological tools without losing the touch of paper, warm and noble materials against the harshness of concrete.
The integration with the Waze app allows to know the distance in real time between the apartment and different points of interest for the consumer.
The interactive models synchronized with iPads and screens multiply the information and offer a powerful tool to the salesperson. They allow you to locate the available apartments with color codes by type, orientation and height. Simultaneously the screens show you the floor layouts, the interior renderings, the finishes and even the views of each of the homes.
Finally, after having made the selection, you go to the finance room expressly designed to explain the purchasing and financing methods in a clear and didactic way.
The main panel has a tab for each apartment. The tiles corresponding to the previously selected homes light up and become the pieces that activate your financial simulation. The software designed ad hoc allows you to compare prices and purchase/financing options in an intuitive way. In addition to speeding up and reducing the purchase decision time.

Conclusion
Rethinking an obsolete sales protocol betting on technology. Tools such as facial detection, interactive models and their link to the Waze app and the finance room have revolutionized the real estate sales model and have become a hallmark of Tierra y Armonía.