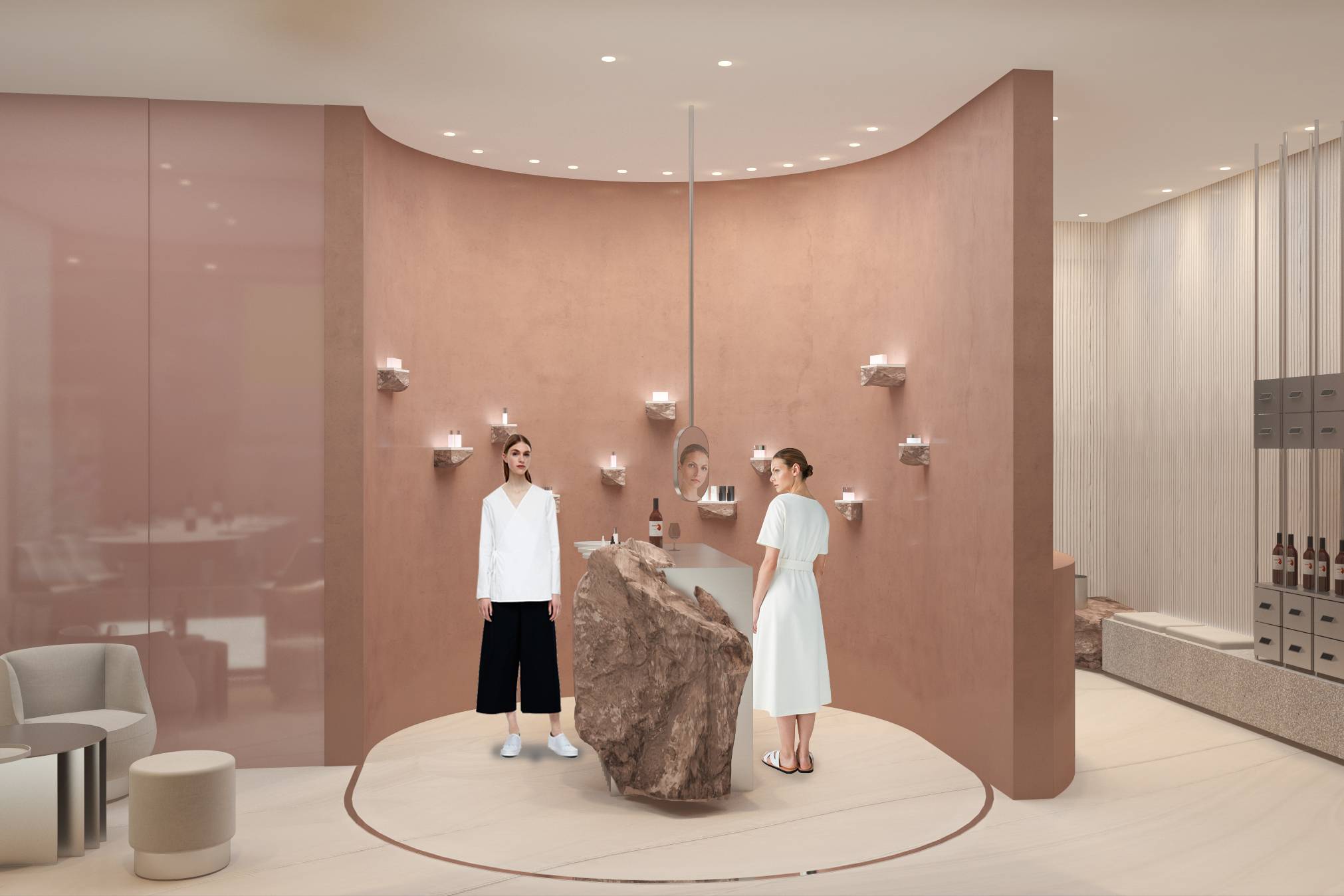 Beauty from the origin
NEW SALES PROTOCOL AND SPACE DESIGN FOR ORIGEN COSMETICS
Goal
Origin is an eno-cosmetics brand founded by a family with a long winemaking and pharmaceutical tradition.
Our objective is to transmit the company's storytelling through a space dedicated to the sale of wine and dermocosmetics, reaffirming the brand's positioning and offering new business opportunities.
Key insights
increase in turnover of the cosmetic sector last year in Spain
of respondents demand advice when buying cosmetics
Materials that evoke the earth, coexisting with metal and resins. A room where you can appreciate the duality between science/innovation and nature.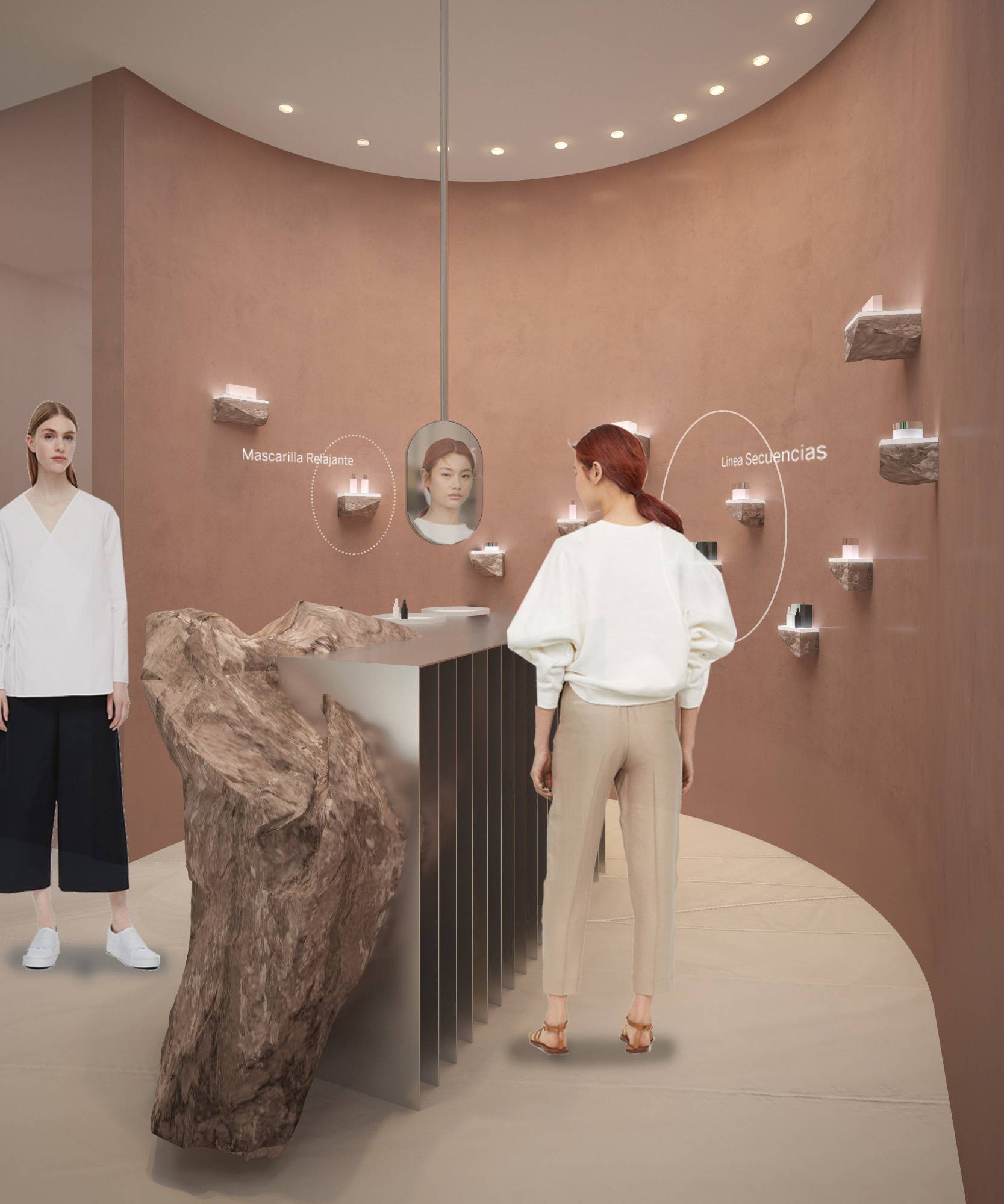 A smart mirror analyzes the customer's skin to recommend the products fitting his/her skin type. The matching products become highlighted in the wall.
The store offers pairings between cosmetics and wine thanks to a sensory experience inspired by wine tasting. Tastings of aromas and textures of the creams are proposed, and they are associated with a wine depending on its natural active ingredients and its organoleptic properties.
Conclusion
We created a new space, halfway between a boutique and a high-end cosmetics store, causing the client to invest more time in the process and being able to transmit all the powerful storytelling of the brand.
Thanks to this unique protocol, the DNA of the brand is clearly conveyed, reaffirming its identity and differentiation.