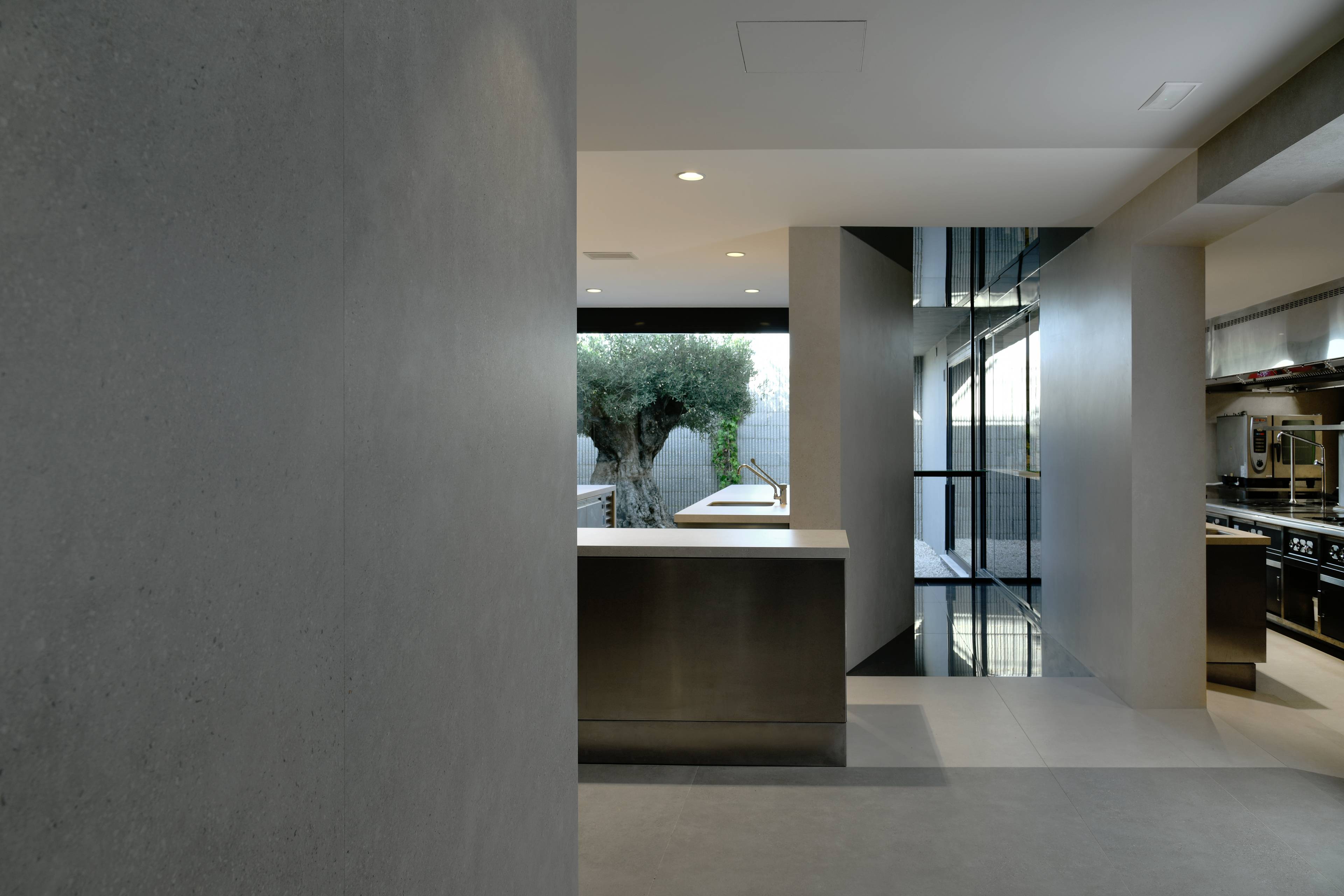 Journey to the center of the kitchen
RESTAURANTE L'ESCALETA. Cocentaina, Spain. **Michelin ***Soles Repsol
Goal
L'Escaleta celebrates 40 years and its Chef Kiko Moya needed to update his kitchen and work space to adapt them to the new reality of the restaurant.
A double challenge:
First, to improve the chef's work experience with his team and, at the same time, create a close space where he can concentrate and investigate his new gastronomic creations without neglecting the interaction with all of them.
The second challenge was to create a unique space in which selected diners could live and enjoy the work process in a discreet way and without interrupting the cooking pace.
Key insights
of the most prestigious chefs in Spain cooked in 10 exclusive dinners to celebrate the 40th anniversary of L'Escaleta.
of diners acknowledge never having had an experience like this before in a professional kitchen
Designing a Michelin kitchen is like building a Formula 1 car, everything has to fit together perfectly. And that was our obsession, designing the perfect machinery.
Some of the proposed challenges were connecting the kitchen with the outside, with the territory; and working with natural light as an additional ingredient.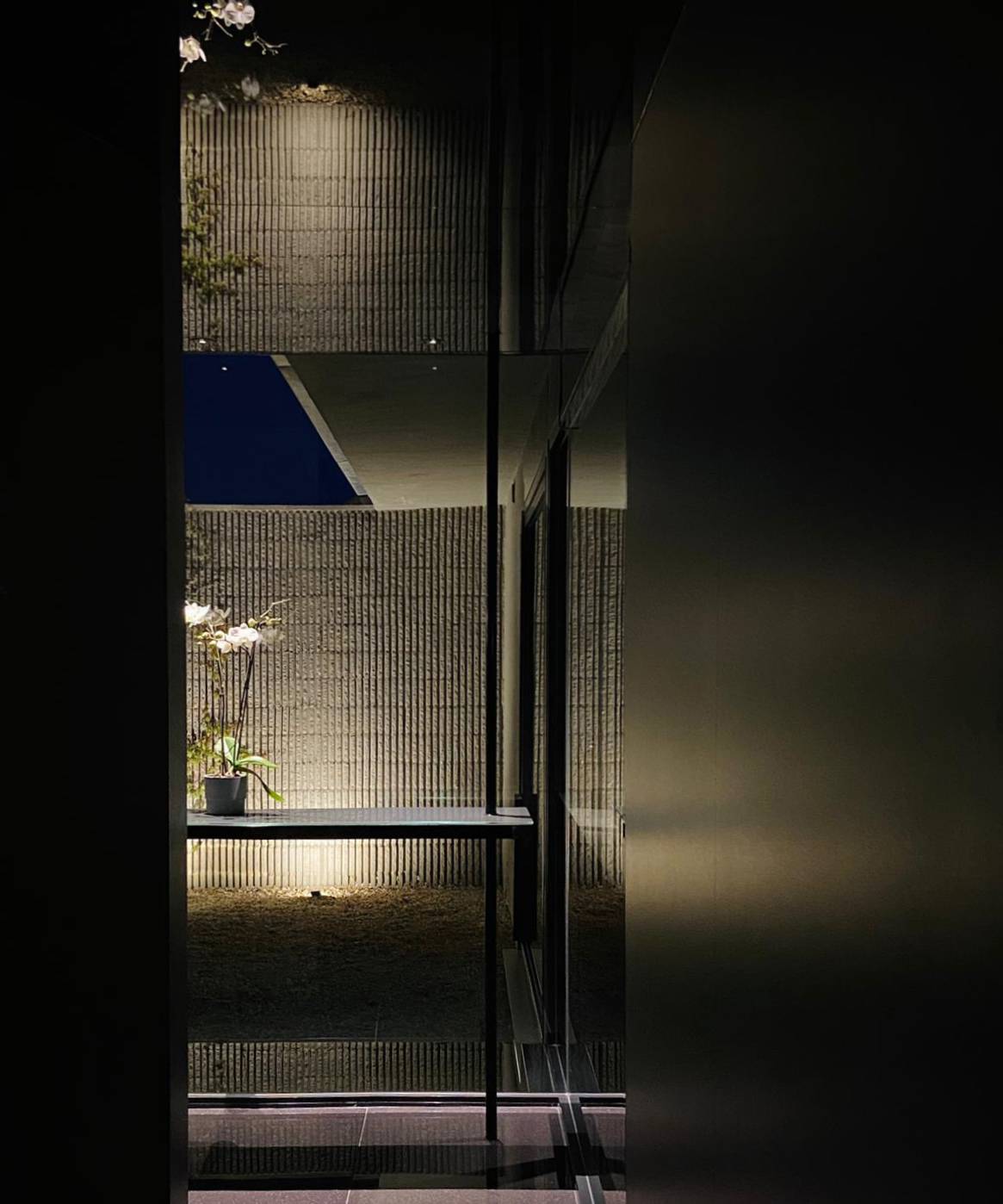 The diner can immerse himself inside a capsule where he can enjoy a trip to the center of Kiko Moya's kitchen.
It is a small glass space from where you can observe for a few moments the work of the kitchen team while you enjoy an aperitif. A viewpoint. A place to soak up the native, seasonal and local produce, where you see the passing of the hours and the seasons.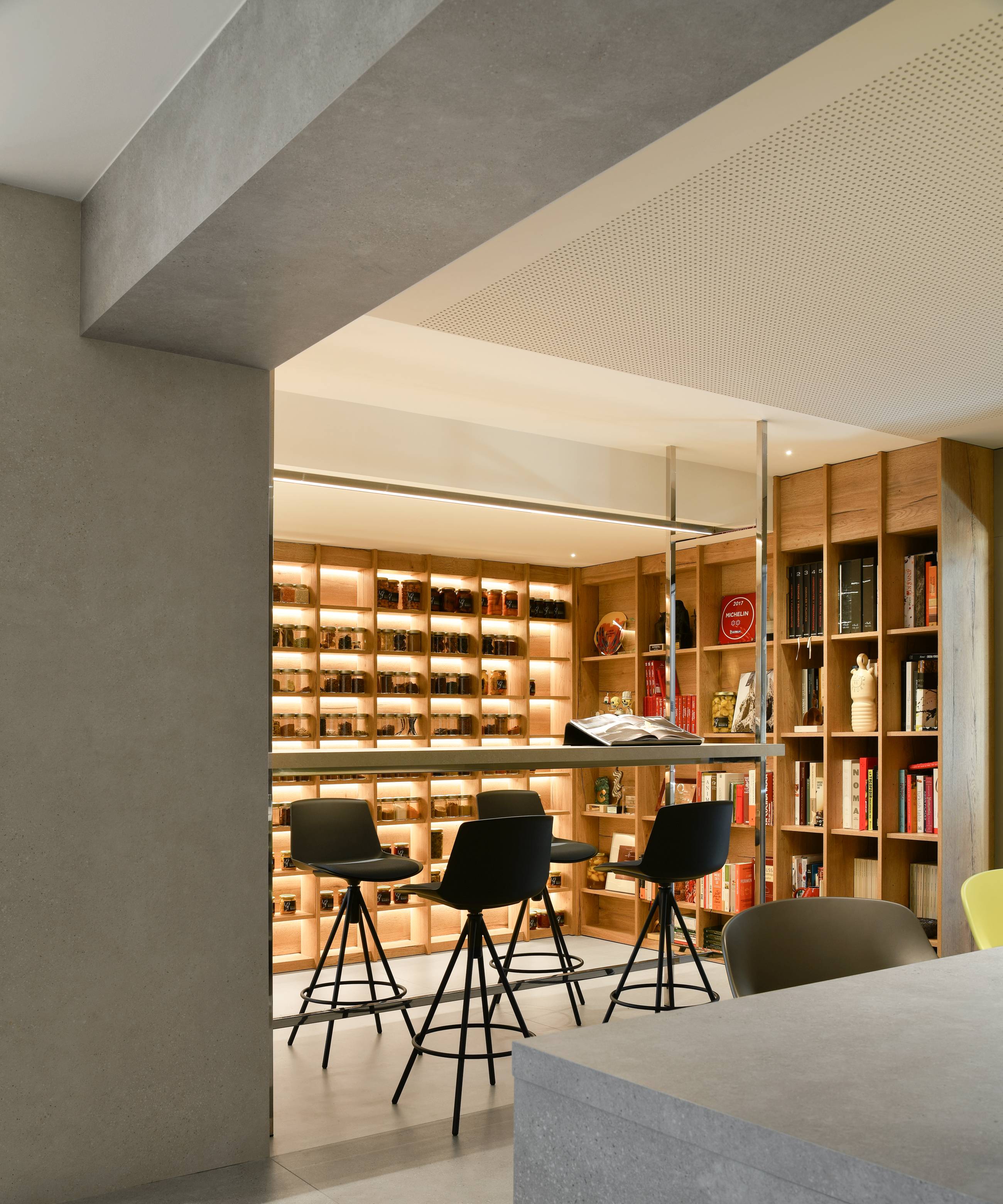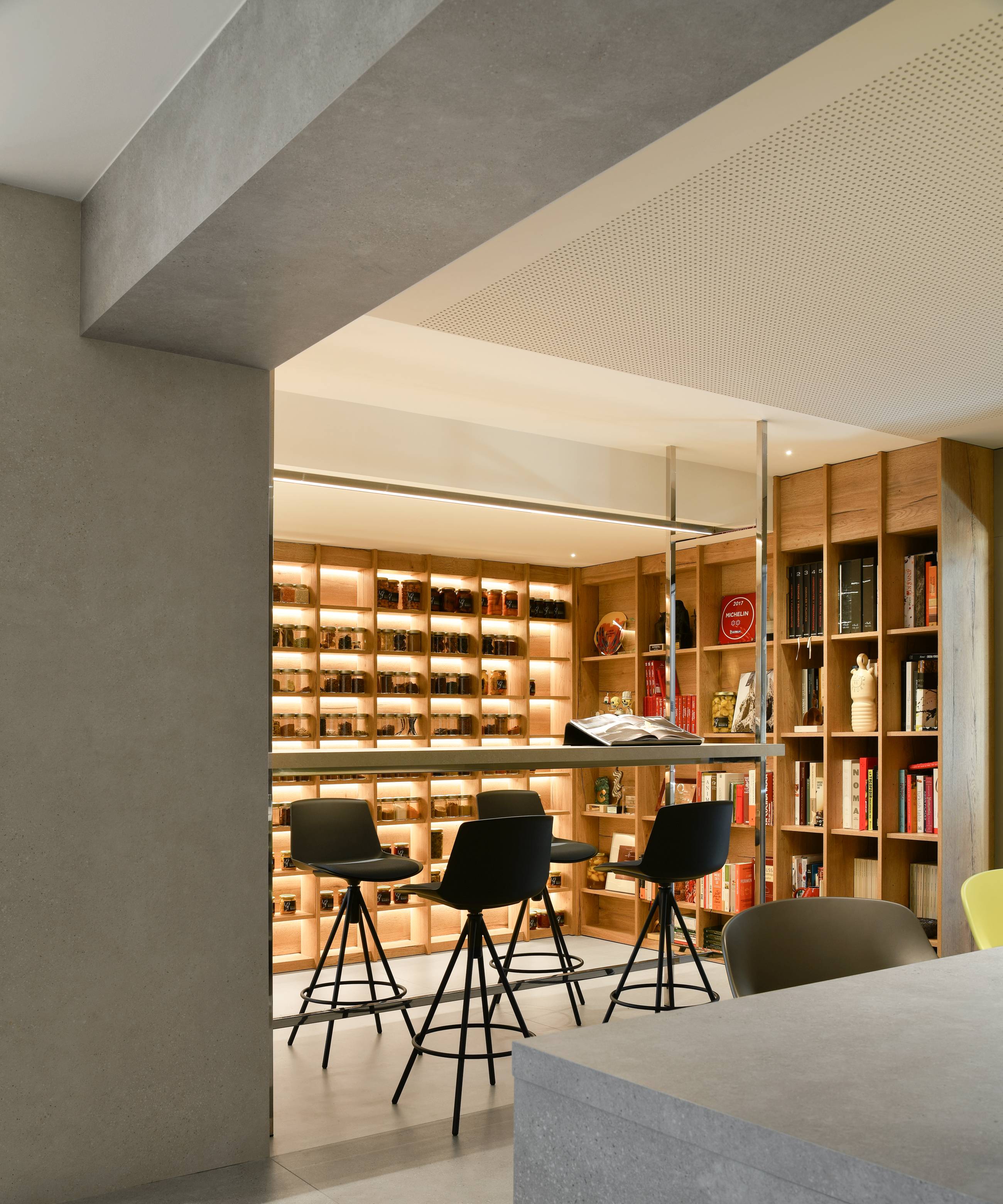 We create an inspiring and experimentation corner, to create a new avant-garde gastronomic proposal: a great library of spices and flavors where new sensations can be generated. A laboratory open to the entire team and diners to share the origin and process of their dishes.
Right in front, the zero table offers you the possibility of living the gastronomic experience from inside the kitchen.
Conclusion
A "journey to the center of the kitchen" concept materialized in a small space like "the capsule" is capable of transforming and enriching an already superb gastronomic experience. A new way of bringing haute cuisine closer to the diner.