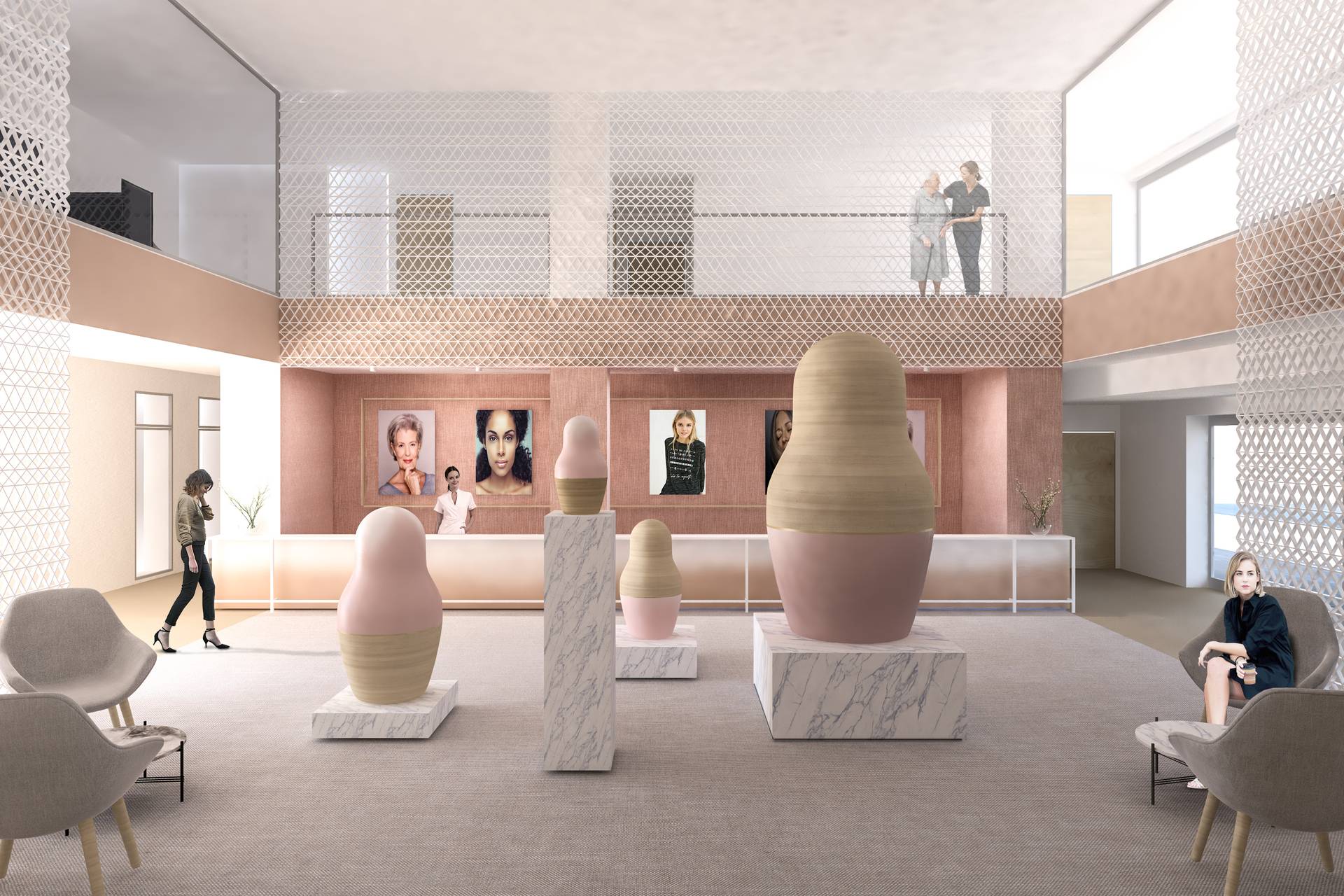 Accompany them
NEW PATIENT CARE PROTOCOL AND SPACE DESIGN. Dexeus Woman Clinic. Barcelona, Spain
Goal
The prestigious Dexeus fertility clinic in Barcelona proposed to Venture to rethink and improve the experiences of its different target audiences: women, their companions and medical professionals.
Key insights
more than half of the women interviewed affirm that the physical space of gynecological clinics is inadequate
define these spaces as not very welcoming and not conducive to relaxation
In the radiodiagnosis area, a series of photos of X-rayed flowers are used as a metaphor for care and sensitivity.
The layout of the waiting seats in airplane mode evokes a recognizable and pleasant experience that you already recognize: the trip. And it also generates a space of intimacy for the patient and her companion.
To reduce the stress of waiting, distract oneself and reinforce the connection with the outside world, there are panels with the city's socio-cultural agenda.
In order to offer as human an experience as possible, the changing room is converted into a dressing room, where there is a small mirror designed to contemplate oneself without facing the crudeness of the dressing gown.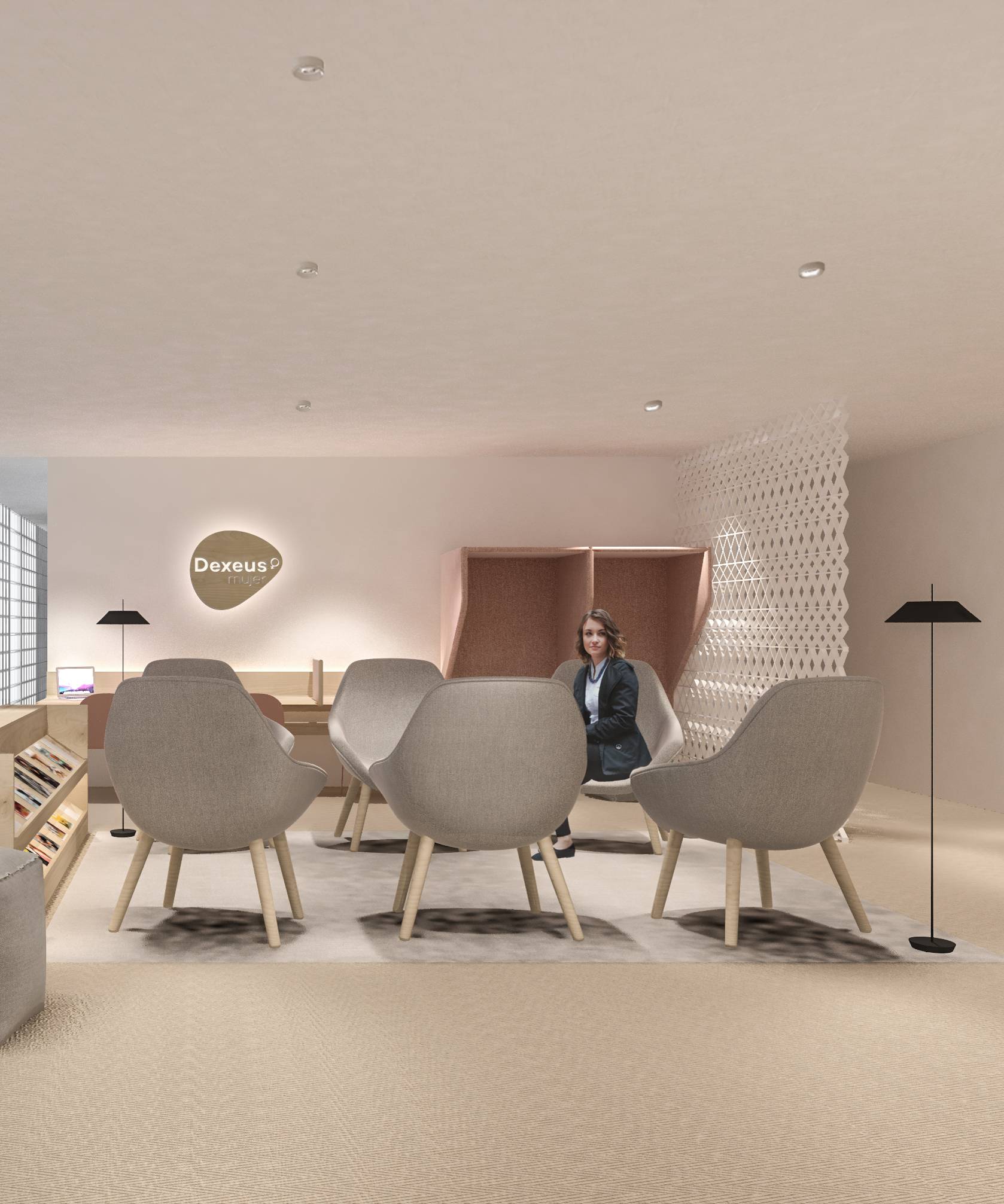 The waiting areas allow you to choose the way that most connects with the patient: there are isolated areas for calls, work areas, relaxation...
For the assisted reproduction area, either double or single seats are offered to choose, since there are single women who undergo these treatments.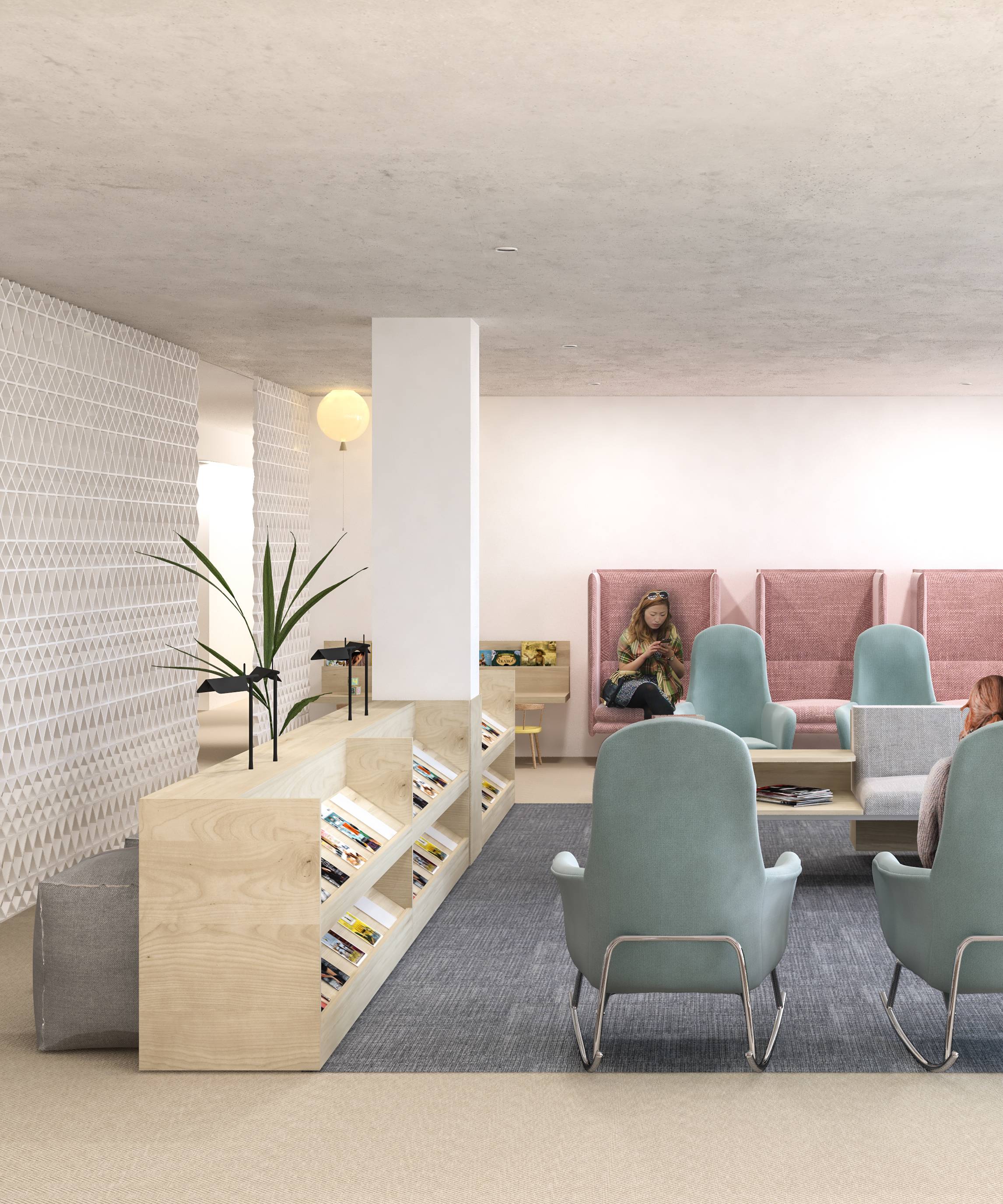 Rocking chairs are located as seats for the central waiting area, since the movement associated with rocking a baby brings tenderness, peace and relaxation to future mothers.
Conclusion
Venture approached this project to improve the patient and user experience from a humanistic perspective and with the main challenge of improving the perception and satisfaction of women, generating more welcoming and safe spaces.
Winks to the feminine and its diversity are appearing from the entrance hall to the consultation areas, with the aim of humanizing the sanitary spaces to turn them into welcoming and safe spaces.